A perfect WordPress Theme for Bakeries, Fruit and Veg Stores, Super Markets and E-Commmerce Businesses.
Take Your Fruit and Vegetable Store Online Today
Fruitopia WordPress Theme will help you take your fruit and vegetable; grocery or supermarket store online. The Fruit and Vegetable WordPress Theme is exactly what you need to manage delivery and Pre-orders. The solution is fast and easy way to get your business online within 7-14 days. This creative theme will allow you to sell Fruits, Vegetables, Leaves, Groceries and much more to provide great customer service to your existing clients or to acquire new clients.
The SEO Friendly design structure will allow you to drive Search Engine traffic and improvement in sales. The full dynamic responsive mobile design will give easy to use user experience. You have the power to manage everything and change sections as per your business requirement.
The Vegetable and Fruit Website Theme is a perfect fit for fruit and vegetable stores, vegetable delivery services, fruit delivery, grocery delivery, supermarkets, convenience stores, and many more.
Some of the ways we can transform and benefit your Fruit and Vegetable business.
outlets to get their own online and mobile apps ?
Your customers will be able to save time and money by placing online orders through website or mobile app
You will be able to get instant payment and confirmed orders by integrating your website to a payment gateway.
Your will be able to receive orders anytime, as your customers can place orders anytime during a day.
If you like to plan purchases for your shop    , allow pre-orders with a cut of time to customers, which will allow you to sell  before you make a purchase.
You will be able to service customers who don't have transportation to come to your store. This way you are providing excellent customer service
Researches have shown, businesses who have online presence stays ahead from the competitors who only have offline presence
Sell multiple product in a basket by making a bulk package deal for your customers, resulting in more sales and profit
Run ongoing email marketing promotions to your existing customers. This way you are able to bring your customer back to your store
Launch a coupon or referral code for a limited time offer to increase sales when the business is slow
Why us?
100 % Satisfaction
Guarantee
Robust Features of Fruit and Veg Website Template
We understand fruit and vegetable business like one else. We have developed following features and tested the solution
after identifying real problems which business owner faces.
Done For You
We will provide you complete Done For You Service, so you don't have to worry about learning all the technical stuff
Custom Design
The website will be fully custom design as per your Company Brand. We will change all the content as provided by you.
Dynamic slider
Dynamic slider to showcase your product portfolio more effectively. You will love the animation and look.
Tutorial and Training
The price comes with hands out training and tutorial. This way we give your customer best experience and support.
Quick Cart
We have customised the WooCommerce Theme to allow your customers to add and remove items quickly from the home screen.
Multiple Images
You will be able to upload multiple images of the same product to showcase the product in a number of ways.
Item Search
Item Search feature allows your customers to filter and search by product name, category, price, and much more.
Multi-Lingual
The Theme has a multi-lingual feature for Arabic, English, or any other language. From Left to Right or Right to Left Design
Full Support
The price comes with unlimited 30 days support for the help you need. Customer satisfaction is our highest priority
Customised Reports
We can generate customised reports as per your business requirement to save you time.
Day Closing Orders
We allow you to stop receiving orders at a particular time for Pre-Orders. This allows you to plan your delivery ahead.
SEO Optimied
Full website will be SEO optimised and have Yoast SEO plugin installed to get the best result in search engines
A perfect website template designed for
following industries and verticials
A completed integrated solution with Website,
Android and iPhone App for Fruit and Veg,
Supermarket, E-commerce stores across the world
Fruit and Veg Website
Fruit and Veg iPhone app
Fruit and Veg Andorid App
Market Trends and Statistics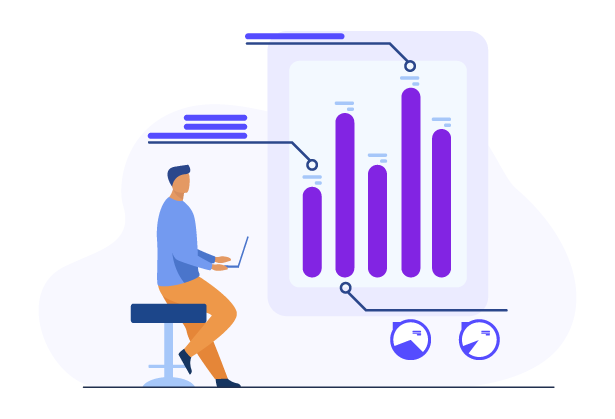 Online Food and beverage sales will reach over $143 billion by 2025, according to FMI and Nelson.
Grocery pickup will become a $35 billion dollar by the end of 2020
More Gen X are shopping online then every before growing from 24% in 2017 to 40% in 2019.
Retailers saw 6.4% increase in sales by offering personalised product suggestion.
More then 17% of online customers were enticed to buy more items after they saw retailer suggestion based on their purchases.
Buy your Grocery website templates
Wordpress
Responsive design
Order Management
Payment gateways as per requirements
Multiple Currency Options
Google Analytics Support
Discount Coupon System
WhatsApp chat Support
Cross Browser Compatibility
Support by e-mail
Ecommerce theme
woocommerce support
Advanced admin penal
Product category /listing
Product pricing / variation
Order tracking
Services Page
SEO-Friendly
Contact page with Google Map
Ajax based fast loading pages
Why choose Tenacious Techies?
Highly Experience
With 9+ years of experience, you will receive a high quality website with optimum speed and beautiful design. We have proven track record of delivering complex projects in time and budget.
Test and Robust Solution
Our tested and ready solution for Super Markets, Fruit and Veg Stores, Cake Shops, Bakeries allows you to take your business online within no time. Check out our free demo or book a free consultancy call with us.
Complete 1 year Support
We will provide you complete support if anything goes wrong with your website up to 1 year if we are hosting and maintaining your website. This way you don't have any ongoing cost.
Done For You
We are a complete done for you service. You will be spending more time in buying cheap templates and spending thousands of dollars in product customization and design changes. We will look after everything from design to hosting.
Try Before You Buy
We provide 100 % Free Demo so that you know what you are paying for. We believe in your success. Try the complete product before you decide to make a purchase. We can organize a free demo at your convenience.
100 % Money Back Guarantee
If you change your mind after placing the order, we can provide you a 100 % Money Back Guarantee.  You can request your refund within 7 days from the date you make your purchase.
What's the difference between $49 Template and your solution?
When you purchase a ready-made template, you will need to change and make modifications to your website yourself. If you hire an external agency, it will cost you more to do those changes which will cost you more in $$, plus your time. Our Done For You WordPress Template Design services, looks after everything from custom design to hosting on your server.
How does 7 days money back guarantee works?
We allow you to change your mind if you don't want to proceed with your order. Once we receive your order, we start working on your project only upon your confirmation. This way you are only proceeding ahead when you know what you are getting for your investment.
Do I own the website 100 %?
Yes, we give you complete access to the code and you will be able to use it on 1 domain.
I have some additional requirement to the existing template can you do it?
Yes, we can do additional modules with a small fee, or you can also use the code to get it done yourself or from an external agency
I have a different business, can I use this template for same?
Yes, you can use this template for any E-commerce business with a single category. If you have multiple categories, please feel free to send us your custom requirement.