A simplified ordering android app for restaurants owners
Get your own POS android app today
With the use of the POS android app, it will be easy to maintain food orders. Our app is easy to use for a person with a non-technical background. The app will help you manage your restaurant seamlessly and also improve the service quality of the restaurant.

The Complete android app template will give a better user experience. You have the power to manage everything and change sections as per your requirements.
Some of the ways you can transform and benefit your business.
One of the biggest advantages of having a POS System is that it can store and display a variety of information. Also, reports can be generated monthly, quarterly etc.
This app also includes Cloud Sync support where your data is digitally stored on servers. If you upgrade your device in future then you don't need to transfer data from old device to new device. Cloud support will transfer all data within just one click.
A restaurant POS app helps you to manage all the processes in a much easier and faster way. This will help you to reduce your daily payload work.
This POS system with features like dine-in,Take-Away and delivery options can help us to understand and analyze the data which results in competitive advantage to your business.
You have the convenience of tracing all details of old orders which are synced and stored in the database.
This feature allows you to sync all daily orders to the database at a specific time so that more data usage is prevented.
Why us?
100% Money-Back Guarantee
Some of the Robust Features of the POS App Template
We understand POS Business like no one else. We have developed the following features and tested the solution after identifying real problems that business owners face.
Fully Done Model
We provide you with the complete design of the template, so you don't have to worry about the technical functionalities.
Custom Design
The Android app will have the design as per your brand. We would change the content and color theme according to your needs.
One Click Food Category Access
Our android POS allows you to switch between multiple food categories with just one click.
Customized Receipt settings
You can customize bill receipt like customer email address, customer contact information, etc. according to your needs.
Technical Support
The price will come with unlimited 30 days of support for the help you need. Customer Satisfaction is our highest priority.
Quick Response Time
A slower loading app results in frustrated visitors who may simply close the app and may not return back.
Improve Customer Relationship
This POS software allows restaurants to easily change their menu, reduce wait times, and facilitates customers with multiple payment options.
Security
Latest POS software comes with a high level of encryption so customer's private details are fully secured.
Check out our free demo of the Sweet Shop App Template
Why go for an Android app?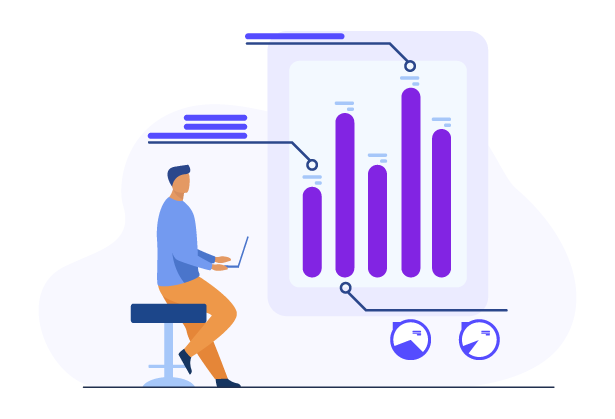 According to a report by StatCounter there are 71.93% of android users around the world in 2020.

Mobile applications for business must incorporate social media capabilities, as it has become one of the most potent forms of marketing in existence
Being online opens your business to a world of opportunities to further build on this trust, such as through reviews and testimonials.
A completed integrated solution with Website,
Android and iPhone App for Fruit and Veg,
Supermarket, E-commerce stores across the world
Fruit and Veg Website
Fruit and Veg iPhone app
Fruit and Veg Andorid App
Buy your application templates
Andorid App
$50/year
Custom Design
Complete Solution
Easy to integrate
Complete Done For You
Payment Gateway Integrated
Neat & Clean User Interface
Robust & Secure Code Standards
Optimized & well-structured code
Why choose Tenacious Techies?
Highly Experience
With 9+ years of experience, you will receive a high quality website with optimum speed and beautiful design. We have proven track record of delivering complex projects in time and budget.
Test and Robust Solution
Our tested and ready solution for POS System allows you to take your business online within no time. Check out our free demo or book a free consultancy call with us.
Complete Support from us
We will provide you complete support if anything goes wrong with your website up to 1 year if we are hosting and maintaining your website. This way you don't have any ongoing cost.
Done For You
We are a complete done for you service. You will be spending more time in buying cheap templates and spending thousands of dollars in product customization and design changes. We will look after everything from design to hosting.
Try Before You Buy
We provide 100 % Free Demo so that you know what you are paying for. We believe in your success. Try the complete product before you decide to make a purchase. We can organize a free demo at your convenience.
100 % Money Back Guarantee
If you change your mind after placing the order, we can provide you a 100 % Money Back Guarantee.  You can request your refund within 7 days from the date you make your purchase.
What do I get after buying the template?
Our Done For You Android App Template services looks after everything from custom design to hosting on your server.
I have some additional requirements in the existing template. Can you do it?
Yes, we can do additional modules for a small fee, or you can also use the code to get it done yourself.
How do 7 days money-back guarantee work?
We allow you to change your mind if you don't want to proceed with your order. Once we receive your order, we start working on your project only upon your confirmation. This way you are only proceeding ahead when you know what you are getting for your investment.
I have a different business. Can I use this template for it?
Yes, you can use this template for any E-commerce business with a single category. If you have multiple categories, please feel free to send us your custom requirement
How To Eliminate Mac cleaner
The speed my mac Way to Get Rid of High Level Level Mac Cleaner From Your Mac? Many people have trouble. It can make your computer. Here is the way you can remove it and free yourself for good out of its own clutches.