First thing very first thing you will want to do in order to lawfully adopt a psychological support dog is always to file your letter of purpose into the native ASPCA (American Society for the Prevention of Cruelty to Animals) to get your ESA accepted. ESA approval is rapid, straightforward, and inexpensive. Additionally, there are a few distinct prerequisites that must be achieved to the own application and this post can help you fill out esa dog registration these forms and publish it.
A Perfect app template for restaurant owners who want to take the business online
Get your own Restaurant android app today
This restaurant app template will help you to take your business online and promote it in various ways. By making an online presence the people across the city will be able to know what quality of the food and service you provide.
That will have a great impact on your business. The process is simple and effortless to get your business on the web.
The restaurant android app template will give an easy user experience to order food online. You have the power to manage everything and change sections as per your requirements.
Some of the ways you can transform and benefit your business online.
Print ads and commercials ads are expensive. With an android app, you can display an endless amount of print information at a fraction of the cost. Information is available 24/7 to anyone with internet access and you can easily update it.
Users can also reserve a table for family dinner or any other functions as per their requirements or can also make a quote to the app so that they can contact you.
Studies have shown that businesses that have an online presence are likely to perform better compared to the traditional business.
Launch a coupon or referral code for a limited amount of time for the restaurant to attract more new users.
You can also include customer feedback to your app as many new users firstly read the reviews of the restaurant before visiting.
Customers would have the convenience of paying through Multiple payment methods like credit/debit cards, e-wallets.
Why us?
100% Money-Back Guarantee
Robust features of android app
Done For You
We will provide you with the complete design of the template where all technical functionalities will be handled by us.
Personailzed Design
We will customize your app template design as per your brand and as per your requirements.
Slider View
We will provide a dynamic presentation to showcase in-depth details of the various food dishes you serve.
Multiple Images
You will be able to upload multiple images and videos to showcase the quality of the food items you serve. This would eventually lead to attracting more customers.
Technical Support
The price will come with 30 days of support for the help you need. Customer Satisfaction is our highest priority.
Multi lingual
The app includes the feature of changing languages like Spanish, French, etc. This feature would be helpful for customers who don't English.
Online Ordering
The customers would be able to order various kinds of dishes from endless choices of cuisines and combos online through the Android app.
Quick response time
A slower loading app results in frustrated visitors who may simply close the app and may not return back.
A perfect website template designed for
following industries and verticials
A completed integrated solution with Website,
Android and iPhone App for Fruit and Veg,
Supermarket, E-commerce stores across the world
Fruit and Veg Website
Fruit and Veg iPhone app
Fruit and Veg Andorid App
Why go for an Android Application?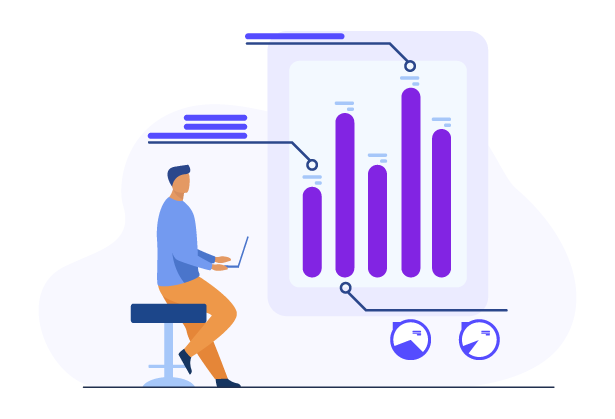 According to a report by StatCounter there are 71.93% of android users around the world in 2020.

Mobile applications for business must incorporate social media capabilities, as it has become one of the most potent forms of marketing in existence
Being online opens your business to a world of opportunities to further build on this trust, such as through reviews and testimonials.
Select the packages as per your
business requirement
Andorid App
$350/year
Custom Design
Complete Solution
Easy to integrate
Complete Done For You
Payment Gateway Integrated
Neat & Clean User Interface
Robust & Secure Code Standards
Optimized & well-structured code
iphone app
$450/year
Custom Design
Complete Solution
Easy to integrate
Complete Done For You
Payment Gateway Integrated
Neat & Clean User Interface
Robust & Secure Code Standards
Optimized & well-structured code
Andorid App + iPhone app
$750/year
Custom Design
Complete Solution
Easy to integrate
Complete Done For You
Payment Gateway Integrated
Neat & Clean User Interface
Robust & Secure Code Standards
Optimized & well-structured code
Why choose Tenacious Techies?
Highly Experience
With 9+ years of experience, you will receive a high quality website with optimum speed and beautiful design. We have proven track record of delivering complex projects in time and budget.
Test and Robust Solution
Our tested and ready solution for Super Markets, Fruit and Veg Stores, Cake Shops, Bakeries allows you to take your business online within no time. Check out our free demo or book a free consultancy call with us.
Complete Support from us
We will provide you complete support if anything goes wrong with your website up to 1 year if we are hosting and maintaining your website. This way you don't have any ongoing cost.
Done For You
We are a complete done for you service. You will be spending more time in buying cheap templates and spending thousands of dollars in product customization and design changes. We will look after everything from design to hosting.
Try Before You Buy
We provide 100 % Free Demo so that you know what you are paying for. We believe in your success. Try the complete product before you decide to make a purchase. We can organize a free demo at your convenience.
100 % Money Back Guarantee
If you change your mind after placing the order, we can provide you a 100 % Money Back Guarantee.  You can request your refund within 7 days from the date you make your purchase.
What do I get after buying the template?
Our Done For You Android App Template Design services look after everything from custom design to hosting on your server.
I have some additional requirements in the existing template. Can you do it?
Yes, we can do additional modules for a small fee, or you can also use the code to get it done yourself.
How do 7 days money-back guarantee work?
We allow you to change your mind if you don't want to proceed with your order. Once we receive your order, we start working on your project only upon your confirmation. This way you are only proceeding ahead when you know what you are getting for your investment.
I have a different business. Can I use this template for it?
Yes, you can use this template for any E-commerce business with a single category. If you have multiple categories, please feel free to send us your custom requirement