A Perfect Mobile App for all the Schools and colleges looking for an online management system
Get your School management App today
The school management app would help the teachers by allowing them to post their lectures, homework for the day, timetable, events, notices, important notes, etc. It makes it easy for the teacher to manage every student's information.
The school management app would allow the student to view study material, apply for leave, view attendance, get notified about special announcements, etc. from the convenience of the android app.
Some of the ways we can help your School get better facilities through the Android App
You don't have to worry about maintaining records and updating the paperwork, this school management app ensures everything is done through the app.
The organization of student's information, homework details, timetables, exam schedule, and results would be simplified by the app.
The app would allow the student to easily make a profile for displaying their details.
The app would be a one-time investment and won't require any additional cost in the future.
The app makes it easier for teachers to update exam schedules, attendance sheets, homework, etc
Simplified Administration
The teachers can properly supervise the growth of every student through the app.
Why us?
100% Money-Back Guarantee
Some of the Robust features of the School Management App
We understand how tiring the traditional school management system was So, we have developed like no one else. We have developed the following features and tested the solution after identifying real problems that school managements face.
Done For You
We provide you with the complete design of the template, so you don't have to worry about the technical functionalities.
Daily Homework
The student would get notified about the homework and the teacher can assign the homework and assignments with ease.
Leave Management
Students can apply for leave with a note and number of days through the app which will be approved by the teacher.
Result
The results of the preliminary exam and Final exams could be displayed through the app.
Fees Management
Due dates and the amount of fees to be paid will be displayed in the app helping parents get to stay informed about fees.
Timetable Management
Publishing timetables to both teachers and parents on the mobile app helps bridge communication gaps and save time for administrative staff.
Easy to access
It makes it easier for students/parents as well as teachers to access any information from their phones.
Notice
The notices issued by teachers and principal can be posted on the app through which students will get informed about the same.
A perfect website template designed for
following industries and verticials
A completed integrated solution with Website,
Android and iPhone App for Fruit and Veg,
Supermarket, E-commerce stores across the world
Fruit and Veg Website
Fruit and Veg iPhone app
Fruit and Veg Andorid App
Why go for an Android Application?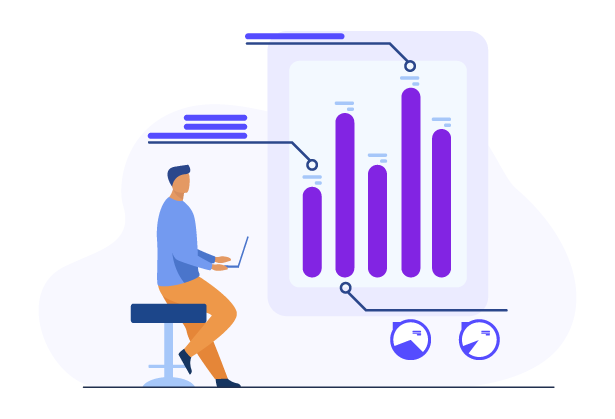 Nowadays the usage of the smartphone among students is increasing at a rapid rate.

By opting for an Android app the students would have the convenience of getting study material, homework, schedules, etc. from their phone itself.
The app would also help the teachers by reducing their load of managing every student individually rather they can keep the track of progress through the app.
Buy your School Management application templates
Andorid App
$3950/-
Custom Design
Complete Solution
Easy to integrate
Complete Done For You
Payment Gateway Integrated
Neat & Clean User Interface
Robust & Secure Code Standards
Optimized & well-structured code
Why choose Tenacious Techies?
Highly Experience
With 9+ years of experience, you will receive a high quality website with optimum speed and beautiful design. We have proven track record of delivering complex projects in time and budget.
Test and Robust Solution
Our tested and ready solution for School Management allows you to take your business online within no time. Check out our free demo or book a free consultancy call with us.
Complete 1 year Support
We will provide you complete support if anything goes wrong with your website up to 1 year if we are hosting and maintaining your website. This way you don't have any ongoing cost.
Done For You
We are a complete done for you service. You will be spending more time in buying cheap templates and spending thousands of dollars in product customization and design changes. We will look after everything from design to hosting.
Try Before You Buy
We provide 100 % Free Demo so that you know what you are paying for. We believe in your success. Try the complete product before you decide to make a purchase. We can organize a free demo at your convenience.
100 % Money Back Guarantee
If you change your mind after placing the order, we can provide you a 100 % Money Back Guarantee.  You can request your refund within 7 days from the date you make your purchase.
What do I get after buying the template?
Our Done For You Android App Template services look after everything from custom design to hosting on your server.
I have some additional requirements in the existing template. Can you do it?
Yes, we can do additional modules for a small fee, or you can also use the code to get it done yourself.
How do 7 days money-back guarantee work?
We allow you to change your mind if you don't want to proceed with your order. Once we receive your order, we start working on your project only upon your confirmation. This way you are only proceeding ahead when you know what you are getting for your investment.
I have a different business. Can I use this template for it?
Yes, you can use this template for any E-commerce business with a single category. If you have multiple categories, please feel free to send us your custom requirement.