A Perfect App for all the sweet shop owners out there looking to take their business online
Get your own Sweet Shop Android App Today
This sweet shop android app would help your business go online in less than 7 days. With the help of the app, the customers would be able to order sweets from their smartphones. The app would include features like Delivery status, pre-orders, payment gateway, product search, availability of items, and assistance for customers.

The app would be a great tool For Customer Engagement for small/medium businesses. We can also manage and change sections/content as per your further business requirement.
Some of the ways we can help your Sweet Shop business grow through the Android App
Order from a large variety
The customers can order from a large variety of choices with ease from their smartphones without waiting in long queues.
Ability To Purchase Whenever they want
The app would allow users to order any item from the shop from anywhere in the city.
Your team would get much crucial feedback from the customers which would allow you to improve your products accordingly.
By clearly establishing who you are, what you represent, and what you stand for, you increase the chances of your customers buying from you.
Multiple payment methods like credit/debit cards, e-wallets and cash on delivery would be available in the app.
Stay Ahead of Competition
The app can help you build your online presence allowing you to sell your sweets online while the customers can also buy sweets the traditional way.
Why us?
100% Money-Back Guarantee
Some of the Robust Features of the Sweet Shop App Template
We understand Sweet Shop Business like no one else. We have developed the following features and tested the solution after identifying real problems that business owners face.
Done For You
We will provide you with the complete design of the template where all technical functionalities will be handled by us.
Personailzed Design
We will customize your app template design as per your brand and as per your requirements.
Connect to a larger audience
The app helps you connect to a larger audience through the online help desk and thereby improving the customer-business relationship.
Online Order
The customers would be able to order sweets and other items online through the android app and get them delivered to their doorstep.
Technical Support
The price will come with 30 days of support for the help you need. Customer Satisfaction is our highest priority.
Quick Cart
It allows the customer to add or remove an item from the cart quickly from the home screen itself.
Dynamic slider
Dynamic slider will allow you to showcase a variety of sweets more effectively.
Fast response Time
Slow loading speed is one of the main reasons why visitors leave an app. We make sure that your app is well optimized and has a fast response speed.
A perfect website template designed for
following industries and verticials
Why go for an android app?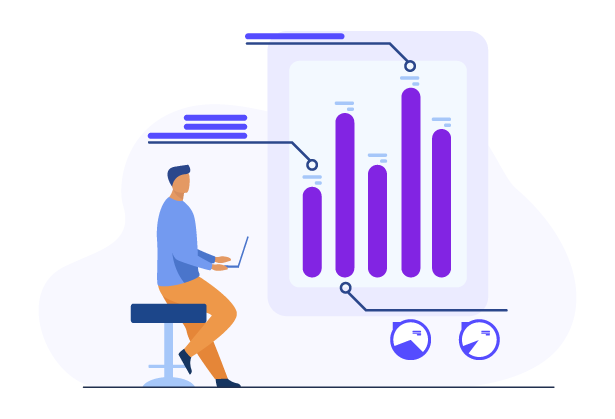 The number of digital buyers is rapidly increasing to approximately 330 million in 2020 which makes it one of the biggest platforms to promote your business.

Opting for an online business can help your sweet shop get recognized and improve customer engagement.
Being online opens your business to a world of opportunities to further build on this trust, such as through reviews and testimonials.
A completed integrated solution with Website,
Android and iPhone App for Fruit and Veg,
Supermarket, E-commerce stores across the world
Fruit and Veg Website
Fruit and Veg iPhone app
Fruit and Veg Andorid App
Select the packages as per your
business requirement
Andorid App
$350/year
Custom Design
Complete Solution
Easy to integrate
Complete Done For You
Payment Gateway Integrated
Neat & Clean User Interface
Robust & Secure Code Standards
Optimized & well-structured code
iphone app
$450/year
Custom Design
Complete Solution
Easy to integrate
Complete Done For You
Payment Gateway Integrated
Neat & Clean User Interface
Robust & Secure Code Standards
Optimized & well-structured code
Andorid App + iPhone app
$750/year
Custom Design
Complete Solution
Easy to integrate
Complete Done For You
Payment Gateway Integrated
Neat & Clean User Interface
Robust & Secure Code Standards
Optimized & well-structured code
Why choose Tenacious Techies?
Highly Experience
With 9+ years of experience, you will receive a high quality website with optimum speed and beautiful design. We have proven track record of delivering complex projects in time and budget.
Test and Robust Solution
Our tested and ready solution for sweet shop allows you to take your business online within no time. Check out our free demo or book a free consultancy call with us.
Complete Support from us
We will provide you complete support if anything goes wrong with your website up to 1 year if we are hosting and maintaining your website. This way you don't have any ongoing cost.
Done For You
We are a complete done for you service. You will be spending more time in buying cheap templates and spending thousands of dollars in product customization and design changes. We will look after everything from design to hosting.
Try Before You Buy
We provide 100 % Free Demo so that you know what you are paying for. We believe in your success. Try the complete product before you decide to make a purchase. We can organize a free demo at your convenience.
100 % Money Back Guarantee
If you change your mind after placing the order, we can provide you a 100 % Money Back Guarantee.  You can request your refund within 7 days from the date you make your purchase.
What do I get after buying the template?
Our Done For You Android App Template Design services look after everything from custom design to hosting on your server.
I have some additional requirements in the existing template. Can you do it?
Yes, we can do additional modules for a small fee, or you can also use the code to get it done yourself.
How do 7 days money-back guarantee work?
We allow you to change your mind if you don't want to proceed with your order. Once we receive your order, we start working on your project only upon your confirmation. This way you are only proceeding ahead when you know what you are getting for your investment.
I have a different business. Can I use this template for it?
Yes, you can use this template for any E-commerce business with a single category. If you have multiple categories, please feel free to send us your custom requirement
Cloud Mining is the procedure of money mining employing a virtual data center which has access to shared resources via an online connection. This form of cloud mining enables users to exchange currencies at the comfort of their house or office, instead of investing in mining equipments which demand substantial infrastructure and equipment.