A Responsive website theme for fashion textile wholesalers, retailers and manufacturers across the world. You can sell product catalogue wise with our wholesale module. The integrated mobile app will allow your customers to place orders 24/7.
Take your Fashion & Clothing business online today
This Fashion Textile Industry Website templates will help you to take your fashion textile business online. The Website Template is what you need to manage your online orders and stocks. This solution is a fast and easy way to get your business online within 7-14 days.
This Dynamic theme will allow you to sell Fabrics, Garment, Kurtis and much more and provide a great user experience to your existing clients or to acquire new ones.
The website is fully Optimized with the use of SEO tools that drive traffic from Search Engines and help you to expand your business. The fully dynamic responsive website with mobile app integration will give the best user experience. You have the power to manage everything and change sections as per your requirements.
Some of the ways you can transform and benefit your fashion textile business online
The user will be able to save time and money by placing an order online through the website.
You will be able to receive an order anytime as your website is viewed 24/7 on the internet so people can place an order from different time zones also.
Your customer can upload their custom-designed products with proper description and can request a quotation for the same.
Studies have shown that businesses who have an online presence are likely to perform better than a traditional business.
Launch a coupon or referral code for a limited time to get more attention from users. This will help you to lure new customers.
You will be able to get instant payment and confirmed orders by integrating your website with the payment gateway.
Why us?
100% Money-Back
Guarantee
Robust features of the Fashion Textile website template
We understand Fashion Textile Business like one else. We have developed following features and tested the solution
after identifying real problems which business owner faces.
Done For You
We will provide done for you service, so you don't need to stress over learning all the technical errors and functionalities
Personailzed Design
We will customise your website design as per your brand and as per your company's requirements.
Product Insights
People can also see the full detailed description of the specific product they are willing to buy which creates a sense of assurance that the product is genuine.
Quick Cart
It will redirect your customers to cart where they can overview their products and proceed to checkout and payment.
Specific item Search
An item Search feature allows your customers to filter and search by product name, category, price, and much more. So the user will not waste time in finding your products.
SEO Optimised
By using a set of powerful SEO tools, we ensure an edge over your competition. We make sure your website ranks higher on the web search which not only attracts new users but also increases engagement!
Multiple Images
You can add multiple images of products like Kurtis, dresses, sarees,etc so clients will get more idea of the product.
Technical Support
We furnish you with 30 days of client assistance over any issue you are confronting. Customer Satisfaction is our highest priority.
A perfect website template designed for
following industries and verticals
A completed integrated solution with Website,
Android and iPhone App for Fruit and Veg,
Supermarket, E-commerce stores across the world
Why should you go for an online website?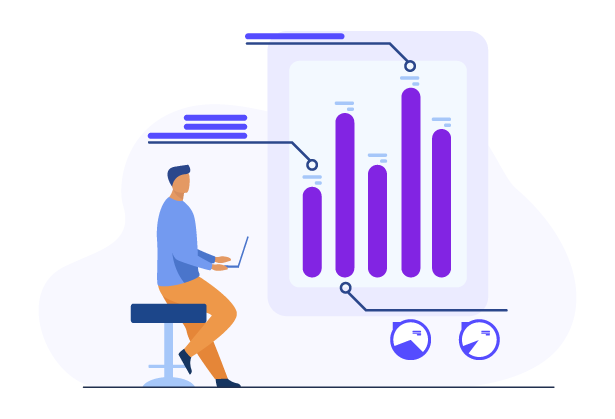 As the majority of the people know about the internet and in October 2020 there were around 4.66 billion active internet users. So having a website for the business is very important nowadays.
More than 75% of people have admitted that they judge a company's credibility by its website design.
Opting for an online business can help your brand get recognition through a website.

Buy your Fashion Textile website templates
PHP
Responsive design
Order Management
Multiple Payment Gateway
Discount Coupon System
WhatsApp chat Support
Cross Browser Compatibility
Support by e-mail
Advanced admin penal
Product category /listing
Product pricing / variation
Built with Bootstrap v4
Services Page
SEO-Friendly
Contact page with Google Map
Ajax based fast loading pages
WHY CHOOSE TENACIOUS TECHIES?
Highly Experienced
With 9+ years of experience, you will receive a high-quality website with optimum speed and beautiful design. We have a proven track record of delivering complex projects in time and budget.
Test and Robust Solution
Our tested and ready solution for Wholesalers, Retailers, and manufacturers in the fashion textile industry allows you to take your business online within no time. Check out our free demo or book a free consultancy call with us.
Complete Support from us
We will provide you with complete support if anything goes wrong with your website up to 1 year if we are hosting and maintaining your website. This way you don't have any ongoing cost.
Done For You
We are completely done for your service. You will be spending more time buying cheap templates and spending thousands of dollars on product customization and design changes. We will look after everything from design to hosting.
100% Money-Back Guarantee
After placing your order if you change your mind after placing the order, we can provide you with a 100 % Money Back Guarantee. You can request your full refund within 7 days from the date you make your purchase.
TRY BEFORE YOU BUY
We provide 100 % Free Demo so that you know what you are paying for. We believe in your success. Try the complete product before you decide to make a purchase. We can organize a free demo at your convenience.
Why do you need an eCommerce website for fashion textile shops?
Having an eCommerce Website is an important part to expand your business and gain new insights. Your website is also the perfect place to show off any professional certifications or business awards.
Is the android / IOS app included with the website?
The android and IOS apps come with an additional charge as mentioned above in the price table. The website + Android app would cost $1650 and website + IOS app would cost $1850.
Can additional requirements be added to existing templates?
Yes, we can add clients additional requirements with a small fee, you can also use code to get it done yourself or from an external agency.
How does 7 days money-back guarantee work?
We allow you to change your mind if you don't want to proceed with your order. Once we receive your order, we start working on your project only upon your confirmation. This way you are only proceeding ahead when you know what you are getting for your investment.